Understanding Medicare
Get the Care You Need — Find the Right Medicare Plan Today
Understanding Medicare Enrollment
When you become eligible for Medicare, you're suddenly faced with a lot of options. Different Medicare plans offer different levels of coverage, and some might be a better fit for you and your needs than others. With so many different options, each with its own nuances, it's easy to see why so many Americans get frustrated and discouraged while finding the right Medicare plan.
But the reality is that with a little help, choosing the right Medicare plan is easier than it sounds. When you work with a qualified, independent Medicare advisor like the Delta Benefits Group, you'll find a plan and supplemental policies that are tailor-made for your unique needs.
How Does Medicare Work When You Turn 65?
When you turn 65, you can sign up for Medicare. Medicare coverage will begin six months after the date that you enrolled in Medicare or applied for benefits through the Railroad Retirement Board or Social Security Administration. Note that your Medicare benefits will not start before the month that we turn 65. Your Medicare coverage start date will depend on your Initial Enrollment Period and when you completed your Medicare application. For more information on your Medicare Initial Enrollment Period and how to enroll in Medicare, please visit our frequently asked questions webpage.
Is There a Monthly Fee for Medicare?
Medicare Part A, also called Medicare hospital insurance, is free for those 65 and older if they worked and paid Medicare taxes for a long enough period of time. Medicare Part B, a different type of coverage, does have a monthly premium. For those with higher incomes, the monthly premium may be higher.
If you opt for Medicare Part C or D, you may also have a monthly premium that will vary based on the specific coverage. For more information, see our blogs about Medicare Part C and Medicare Part D.
Which Types of Care Are Not Covered By Medicare?
Medicare Parts A and B do not cover:
Prescriptions

Most dental care

Dentures

Acupuncture

Long-term care

Lengthy hospital stays

Routine foot care

Hearing aids

Hearing exams

Routine eye examinations (for prescribing glasses)

Cosmetic surgery
If we want those services, we may need a Medicare Advantage plan or supplemental plan on top of our Original Medicare coverage.
MEDICARE SUPPLEMENTS
Medicare supplements fill in the "gaps" of your Medicare coverage. Give us a call, and we'll help you understand which Medicare supplements will work with your plan.
What Do Medicare Supplement Plans Cover?
Medicare supplement plans, also called Medigap policies, assist in paying for Medicare-related out-of-pocket payments such as:
Deductible expenses

Coinsurance

Copayments

Hospital expenses after you exceed your Medicare-covered days

Skilled nursing facility (SNF) expenses after you exceed your Medicare-covered days
These supplement plans are run by private insurance companies and will vary in price.
MEDICARE ADVANTAGE
If you are age 65 or older, and qualify for Medicare, read on to learn how you can get all your Medicare coverage with additional benefits, like prescription drug coverage, dental, vision, and hearing care all without additional cost.
What Is the Difference Between Original Medicare and Medicare Advantage?
Original Medicare includes Parts A, B, and D (and Medigap plans). Part A was designed to cover inpatient medical care and skilled nursing support. Medicare Part B was designed to cover outpatient services, doctor appointments, and some kinds of preventive care.
Medicare Advantage plans are also known as Medicare Part C:
Include Part A and B coverage with additional health benefits

May include dental, vision, fitness, and hearing benefits

May include Medicare Part D coverage (prescription coverage)

Is provided by private insurance companies
Each kind of Medicare may have its own costs, but both Medicare and Medicare Advantage plans can include deductibles, coinsurance, copays, and premiums.
There are also additional differences to do with coverage options, out-of-pocket costs, and drug plan availability.
Medicare plans shouldn't be cookie-cutter. They should be tailored to your specific needs. Talk with our Medicare experts at 901-460-7220 to find the best plan for your budget and healthcare needs. Our consultations are completely free for our clients.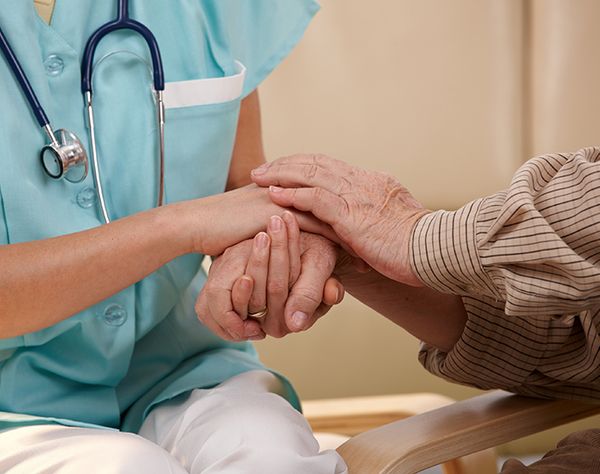 The Medicare System at a Glance
This is a federally managed health insurance program for those ages 65 and over.

There are four parts to the Medicare system (A, B, C, D), and you can also enroll in a supplemental plan.

Not all plans offer the same kind of coverage, and some might better fit your needs.

Medicare is designed to offset many of the costs associated with your health care needs.
Which Medicare Plan is Right for You?
Which Medicare Plan is Right for You?Perhaps the most distinct, and most confusing, part of Medicare is the fact that it has four parts. You can opt into and pay for the parts that work best for you, and others require your enrollment.
Original Medicare
This is the type of Medicare plan that most people are familiar with. Under original Medicare, you'll participate in a fee-for-service plan that lets you visit any healthcare provider that accepts Medicare. Most providers in the United States accept Medicare. As part of this plan, Medicare pays for a portion of the services you use, and you cover the rest. Original Medicare will cover most, but not all, of your medical expenses.
Part A
When you enroll in Medicare, you're automatically enrolled in Part A. Part A covers any stays in a hospital and any care you receive, like nursing, rehabilitation, or specialty medical work. You'll find that you don't pay any premiums when enrolled in Part A. That's because you've paid into these costs through the tax deductions made while you were working. That said, you will pay a deductible when admitted to a hospital. These costs change every year.
Part B
Medicare Part B will cover things like if you need to make a trip to the doctor, need lab work done, are being screened medically, or are receiving outpatient service. Part B has more costs associated with it than Part A, but you may not want to sign up for it if you have an existing medical plan or are on a family member's insurance plan. Of course, if you don't have these support systems, and you don't sign up for Part B when you're first eligible to, you may have to pay higher premiums. In Part B, you'll be assessed an annual deductible that changes each year. You'll also pay for 20 percent of all of your healthcare visits and outpatient services.
Part C
Often called Medicare Advantage, Part C is a plan that's offered through a private insurance company, and is comparable or equivalent to parts A and B. In some cases, the provider may even include benefits that can be found in Part D. To enroll in Part C, you'll still need to be enrolled in parts A and B, but will sign with an insurance company. You'll find that Part C is offered as either a health maintenance organization or as a preferred provider organization. An HMO allows you to select your primary care provider. A PPO connects you with a list of care providers you can use without the need for a referral. For both programs, you'll pay premiums anytime you use a provider that's out of network.
Part D
Medicare Part D is designed to help pay for any of your prescriptions and is purchased through a private insurance company. The premiums and out-of-pocket expenses you pay in Part D all depend on the company you purchase coverage through. These expenses may be in the form of a copay, a percentage of the drug cost, or as an annual deductible.
Picking the Right Plan
Within each plan, there are a lot of nuances and decisions that need to be made. The best way to figure out which plan is right for you is to simply pick up the phone and call the professionals at the Delta Benefits Group. We're dedicated to your success, and have years of experience in the Medicare field. We specialize in researching and comparing Medicare plans to ensure that you have access to the options that meet your current and future health needs.
Reach out to us today to schedule a consultation.